I've got this silly obsession with
s
p
r
i
n
k
l
e
s
. But how can you not? They are
fun
in sugar form...with
colors
. You can't lose. So I have decided to see what I can do with the little party makers (other than the obvious scattering on everything) and here is use #1:
Scrumptious confetti cake made by YOU!
By making this yumminess yourself you can do
any color combination
you please (like red and green 'confetti' for Christmas) or
add as much or as little color-power
as you wish (I'd rate my cake as a medium on the color intensity scale).
How do you do it?
1. Get your favorite combo of sprinkles (the softer kind work best like these long, rainbow ones here; sugar sprinkles do not work, they melt into the batter and tint it slightly) and...
2. Mix them into the cake batter just before you pour it into your cake pan!
Add however much you want, for my cake I added a little less than 1/4 cup of sprinkles for the one box of cake mix.
Giving into my sprinkle obsession? Oh, I've Got This!
Want to see some awesome websites? Check out these ones! This post participated in one of their link parties!
The Shabby Creek Cottage
House of Hepworths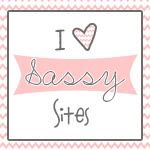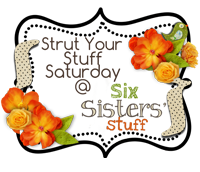 todayscreativeblog.net